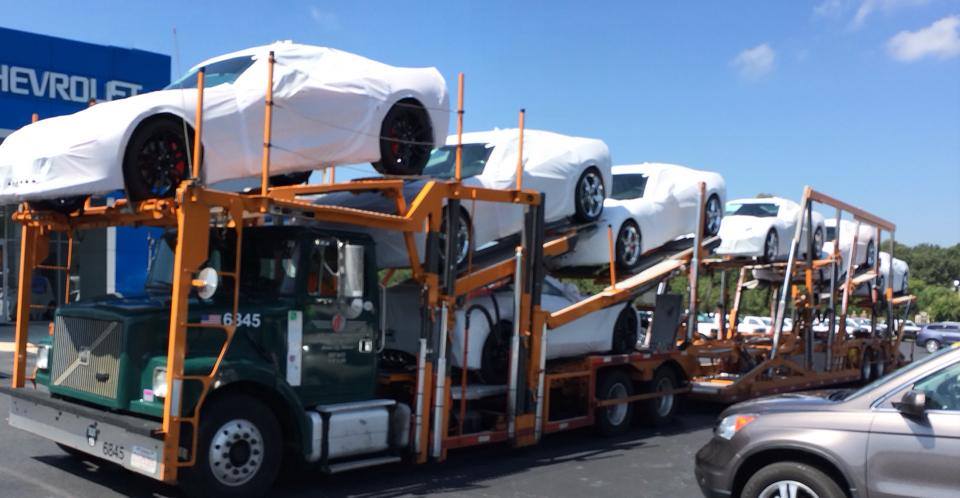 NEW CAR DELIVERY SERVICE - FRED CALDWELL CHEVROLET
Just because we are located just south of Charlotte, doesn't mean you have to visit us to get into the new car of your dreams! We've been known to deliver cars to new car owners in North Carolina, South Carolina, and really anywhere in the continental United States. We'll do the travelling so you don't have to!
We want to make the car-buying process as convenient as possible. We're open to work deals and negotiate your car purchase over the phone, online, and we will even deliver paperwork and the car to your doorstep. Imagine purchasing your dream car from the comfort of your own home.
Just in the last few months we've delivered cars to Greenville, NC and even all the way to New Jersey! Read our Google reviews to hear how smooth the process went for these customers!
New Car Delivery Service
HOW IT WORKS
Browse our inventory to find your next new or used car. Can't find what you're looking for? Give us a call and we'll find it for you!
Next, give us a call and we'd be happy to crunch some numbers to find the right price for you. We'll get all the paperwork ready for your arrival or we'll deliver the paper straight to you. We want to make this purchase as seamless and stress free as possible.
Lastly, you'll get into the car of your dreams with no hassle, upfront and transparent conversations, and excellent customer service.
According to our customers, our customer service is worth the drive out to CLOVER, SC but we are more than happy to come to you!
No matter what situation you are in and no matter where you are, we are here to help with all of your automotive needs. Call us today to get the ball rolling on a new Chevrolet or a quality used car from your local Chevrolet dealer.
How Can We Help?
* Indicates a required field